Razorock safety razor game changer 84p open comb
12 in stock
104.95
Order before 12 noon today for same-day delivery.
Frequently Bought Together
+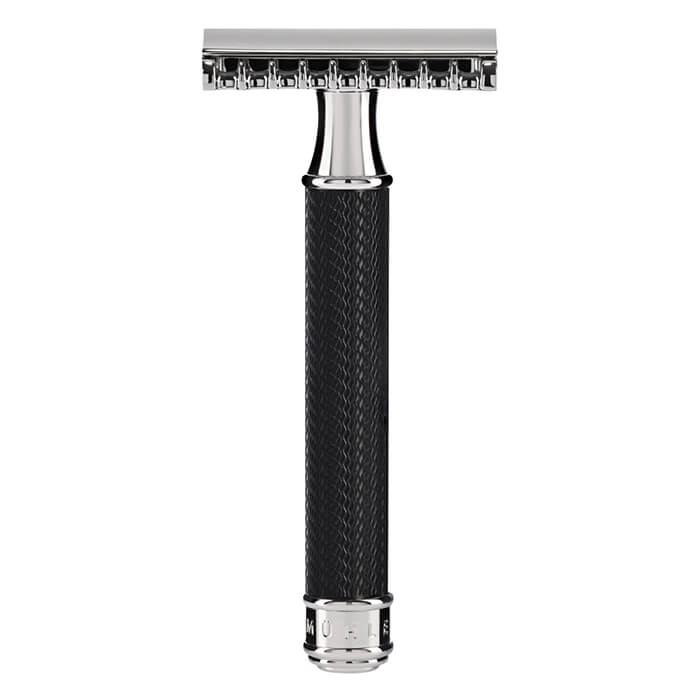 +
Safety Razor Game Changer 84P Open Comb – Razorock
After months of development the new Game Changer 84p open comb is ready! An open comb DE razor suitable for dealing with both a few days' worth of beards and thicker, longer beards. Each piece is CNC machined from a solid stainless steel billet. The new RazoRock Game Changer Open Comb is built to last a lifetime.
Why has Razorock named this razor "Game Changer"? It's really simple! This razor has been produced to a higher standard, approaching the quality of razors that typically cost at least 3 times as much.
Please note: these razors are tools, not jewellery. This means that the razors will not be mirror-finished and will never be totally free of micro milling or finishing marks. The razors can always be polished by the customer at a later date, but this, will never really be necessary.
More information:
Handle: Super Knurl 13 mm x 90 mm, weight ~ 82 grams
Gap: 0.84 mm
Blade exposure: positive
Material: Marine grade 316L stainless steel
Construction: Fully CNC machined
Finishing: 3 stages, 24 hours. each piece is unique (no two pieces will be identical). We do not believe in hand polishing our machined safety razors because it is counterproductive. We spend so much time and effort to achieve precise tolerances that prolonged hand polishing would ruin them.
Other details: each razor is engraved with a unique serial number.
Related products
Rated 0 out of 5
(0)
39,99 €
Order before 12 noon today for same-day delivery.
Information
We use cookies, including third party cookies, to improve your browsing experience and to send you personalised promotional messages. By continuing to browse the site you consent to their use in accordance with our
Cookie policy
.
You can freely give, refuse or withdraw your consent at any time by accessing the advertising preferences panel. You can consent to the use of these technologies by closing this policy.
Manage consent
Information on cookies on this site
We have classified the cookies on the site, below you can read about the purpose of each category, with the option to block cookies partially or completely. When previously allowed categories are disabled, all cookies assigned to that category are removed from your browser. You can also view a list of cookies assigned to each category, with more information in the cookie statement.
Find out more