10% CASHBACK on your account balance for orders over 30€! Read more
Phoenix Artisan pre shave the cube ice 2.0 227gr
Rated 4.80 out of 5 based on 5 customer ratings
5 reviews
Out of stock
Would you like to be notified when this product is back in stock?
Frequently Bought Together
Preshave The Cube Ice 2.0 227gr – Phoenix Artisan
The Ice Cube 2.0 is a fantastic pre-shave soap that will take your shaving experience to another level: more protection, more hydration and better blade glide.
Based on Almond, Prickly Pear, Safflower and Jojoba oils, it also contains Bacuri, Cupuacu and Murumuru butter, which provide softness and moisture. It also contains Aloe Vera and Vitamin E, which have great benefits for the skin, and Glycerine, which is moisturising, absorbs and softens beard hair.
Ice Cube 2.0 is menthol-based so it turns any soap into an icy cool shaving foam.
Directions for use: wash your face, moisten the soap and apply with a light massage directly onto the face. This will create a fantastic thin protective layer. Without rinsing, apply the shaving soap to the face.
Ingredients: Sodium Cocoate, Sodium Palmate, glycerin, Sodium Safflowerate, Aqua, Sorbitol, Sorbitan Oleate, Aveana Sativa Protein Extract, Menthol, Simmondsia Chinensis Seed Oil, Theobroma Grandiflorum Seed Butter, Platonia Insignis Seed Butter, Prunus Amygdalus Dulcis Seed Oil, Tocopherol, Charcoal Powder
Only logged in customers who have purchased this product may leave a review.
You may also like…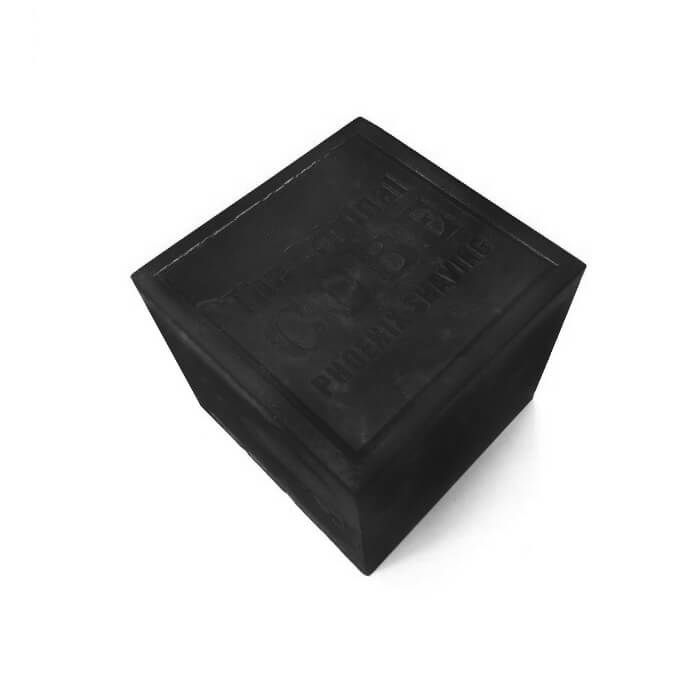 Out of stock
Rated 5.00 out of 5 based on 1 customer rating
(1)
16,50 €
Buy now for shipping tomorrow.
Out of stock
Rated 4.80 out of 5 based on 5 customer ratings
(5)
16,50 €
Buy now for shipping tomorrow.
Related products
Rated 4.88 out of 5 based on 8 customer ratings
(8)
6,25 €
Buy now for shipping tomorrow.
Rated 4.78 out of 5 based on 9 customer ratings
(9)
31,95 €
Buy now for shipping tomorrow.
Rated 4.92 out of 5 based on 12 customer ratings
(12)
6,25 €
Buy now for shipping tomorrow.
Information
We use cookies, including third party cookies, to improve your browsing experience and to send you personalised promotional messages. By continuing to browse the site you consent to their use in accordance with our
Cookie policy
.
You can freely give, refuse or withdraw your consent at any time by accessing the advertising preferences panel. You can consent to the use of these technologies by closing this policy.
Manage consent
Information on cookies on this site
We have classified the cookies on the site, below you can read about the purpose of each category, with the option to block cookies partially or completely. When previously allowed categories are disabled, all cookies assigned to that category are removed from your browser. You can also view a list of cookies assigned to each category, with more information in the cookie statement.
Find out more
16.50