10% CASHBACK on your account balance for orders over 30€! Read more
Phoenix Artisan aftershave john frum 100ml
3 in stock
Buy now for shipping tomorrow.
Frequently Bought Together
Aftershave John Frum 100ml – Phoenix Artisan
This Phoenix Artisan Accoutrements John Frum aftershave can also be used as a cologne because it moisturises, protects and nourishes the skin of the face after shaving, keeping the fragrance on the skin longer than usual aftershave.
Its fragrance is fresh with notes of Sicilian cedar, ambergris, royal Hawaiian sandalwood, kava kava, white musk and animal musk that will stay with you all day long
Ingredients: alcohol, kava kava hydrosol, essential oils, fragrance oils, vegetable glycerin, aloe vera, hedione, bayberry extract, coffeeberry extract, seaweed extract
Only logged in customers who have purchased this product may leave a review.
You may also like…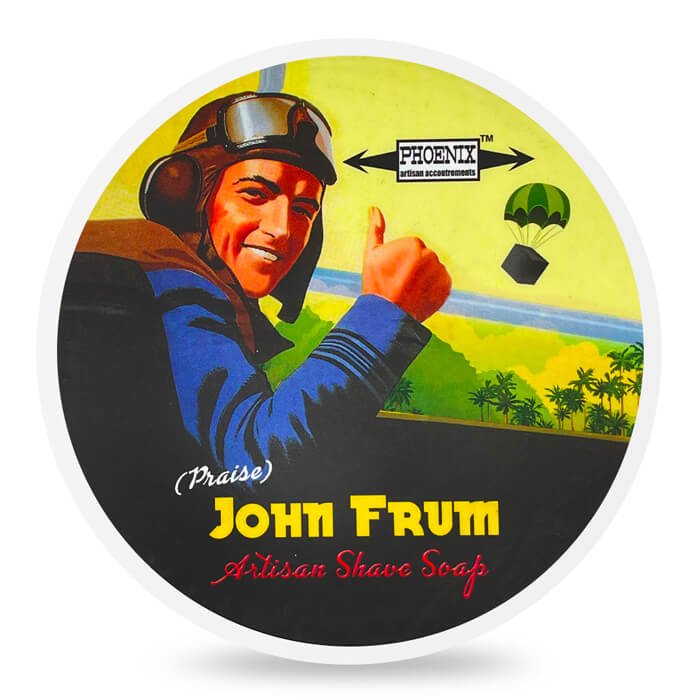 Out of stock
Rated 4.00 out of 5 based on 1 customer rating
(1)
32,95 €
Buy now for shipping tomorrow.
Related products
Rated 0 out of 5
(0)
35,95 €
Buy now for shipping tomorrow.
Information
We use cookies, including third party cookies, to improve your browsing experience and to send you personalised promotional messages. By continuing to browse the site you consent to their use in accordance with our
Cookie policy
.
You can freely give, refuse or withdraw your consent at any time by accessing the advertising preferences panel. You can consent to the use of these technologies by closing this policy.
Manage consent
Information on cookies on this site
We have classified the cookies on the site, below you can read about the purpose of each category, with the option to block cookies partially or completely. When previously allowed categories are disabled, all cookies assigned to that category are removed from your browser. You can also view a list of cookies assigned to each category, with more information in the cookie statement.
Find out more
32.75